I still remember my beginnings in web development. Everything was fine, the birds were singing, the children were laughing, and I was doing my little HTML pages without worrying about anything.
Then the desire for dynamism and the first limitations presented themselves, and I realized that it was finally time to leave the wonderful world of the front-end to launch an assault on the servers.
Easy, I just had to do what I had always done: learn a programming language, practice on small projects, and leave the rest to Stack Overflow.
It was a monumental mistake!
I was just starting to write my "Hello World!" in PHP that the complications and queries were already showing:
What is " Apache " (apart from a helicopter)?
Why can I mix HTML with PHP? Is it like that for all languages?
Why when I open my browser's console, PHP has totally disappeared?
Why when I access my web pages, my browser displays ".php", whereas on most sites it does not?
…
In short, I felt like I had been dropped helpless in a lion's den.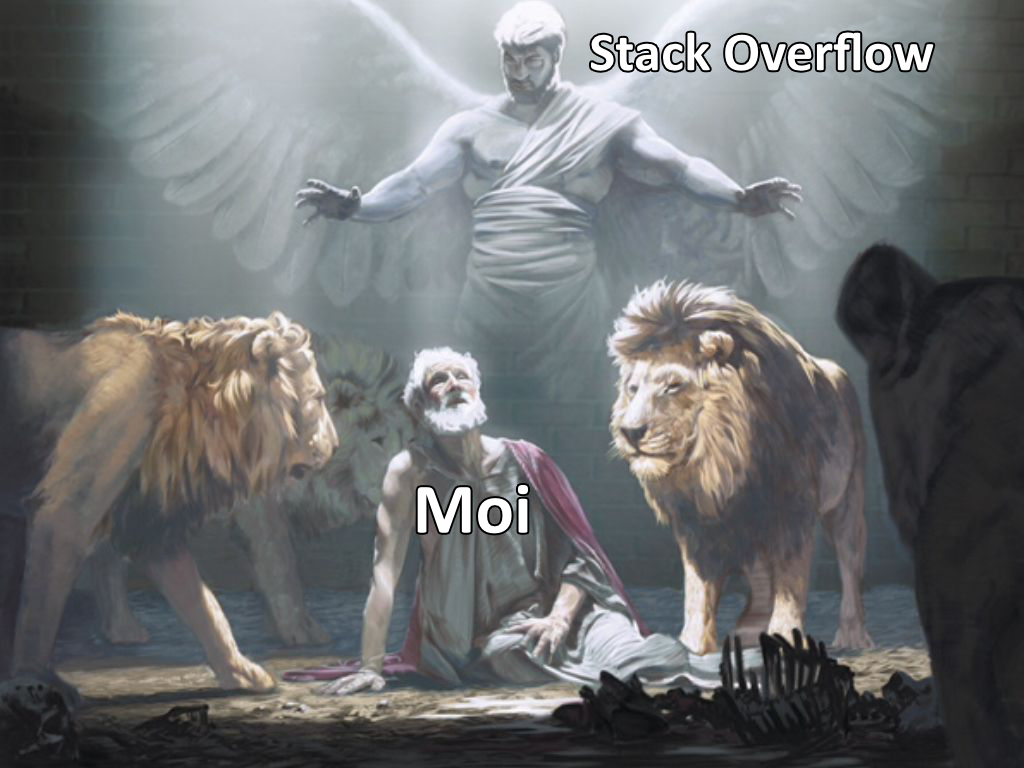 One of the peculiarities of web development is that you are directly pushed into a complex, rich and very organized environment, even at the beginning.
The good thing is that you don't have to reinvent the wheel, which takes a big chunk out of us.
But the flip side of the coin is that you have to know how it works, this good old wheel, since you are going to be the one to spin it.
This means that to get started in web development on the server side (back-end), you must already acquire SOLID theoretical knowledge!
But I know what it's like to be a developer. We want code! No more code! Give us some god damn code! I was the same.
Except that in the rush, you end up committing an unforgivable mistake: coding without even understanding what you are doing.
It does not matter, it can be learned with practice!
Yes and no.
The problem with learning purely by doing is that you never take the time to ask why?
We code. We code. But why already? Who cares, we have to code.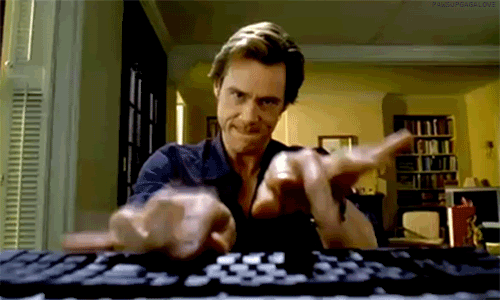 And without even realizing it, you will start to feel the dramatic consequences:
You will learn very slowly and in a disorganized way because you will not immediately understand the consequences of your actions.
You are going to develop very bad habits which are hard to leave as a grease stain on a hob.
You are going to be less efficient , more uncertain, and less able to find creative solutions to a complex problem.
You will regularly find yourself completely blocked . Fortunately, Stack Overflow is there 99% of the time! Except that for the remaining 1%, Game Over. In the worst case scenarios, it may take days to get out of this situation.
Yeah, but that theory, we can learn it as we go, right?
Of course, but you have to have the basics right away. Because by doing everything separately, you will be less able to draw the common thread between all the concepts that you will discover.
It is this red thread that will allow you to understand the backdrop and not fall into the 4 throughs above.
And I don't take that out of my hat, but out of my story. I made all of these mistakes , and it would be a shame if you made the same.
OK boss ! But where to start ? There are so many things to know …
Fortunately, you don't need to know everything right away. Details will come with experience.
But to start, you need the big picture, the concept that encompasses all the others, the one that acts in the shadows, from the click to the loading of the web page.
The 3 tier architecture .
And that's good, because precisely, I made a video which details everything from A to Z. Isn't that beautiful?
The video is 35 minutes long and fairly packed with information, so prepare the notes! Or watch it several times to boost my number of views soak up the information, so that it mixes with your DNA.
---
So much for this micro-article a little more relaxed than usual (too serious in the previous two 😋).
But of course, the web theory doesn't stop there, there is still a lot to learn (young padawan).
So if you want me to detail a particular point, leave me a comment at the bottom of the article or video, my little notebook is ready to welcome any suggestion.
And for those who are thirsty for learning, the following links might interest you:
UI / Rules separation: the GOLDEN RULE of programming.
Simplify your SQL queries with object-oriented programming.
12 types of super-efficient developers.
The newsletter, where I share 7 pieces of content every week, some that clarify other mysteries around web programming.
As for me, I leave you, I have my ice diving course waiting for me. I look forward to seeing you next week for a new article on the ultra-efficient developers blog!