The new version of the CMS is available on December 9, 2020, and includes new features, such as the extension of automatic updates, support for PHP 8, and the continuation of the jQuery migration program.
the continuation of the jQuery migration program.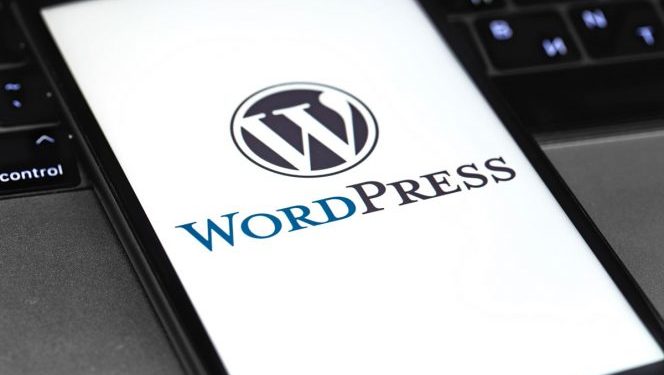 With this new version, WordPress 5.6 Simone, new features are brought to the heart of the CMS. This is the third major update of the year after WordPress 5.5  launched in August 2020 and WordPress 5.4 released last April.
Automatic updates of major WordPress versions
While it was already possible to automatically update minor versions of the CMS through its dashboard, WordPress 5.6 introduces a handy new feature for developers and site administrators: the automatic major version update. With version 5.6, WordPress launches a new user interface on the same model as that dedicated to automatic updates of plugins and themes.
You can now choose to accept or refuse their automation from the interface dedicated to updates. By clicking on the link "  Enable automatic updates for all
new versions of WordPress  ".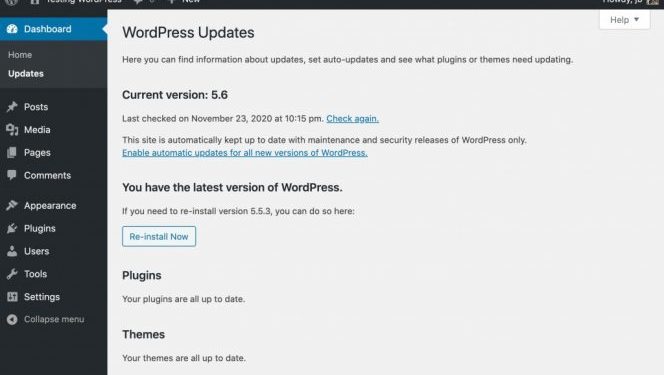 If you want to revert to the old system, another button is offered to "  switch to automatic updates for maintenance and security versions only  ".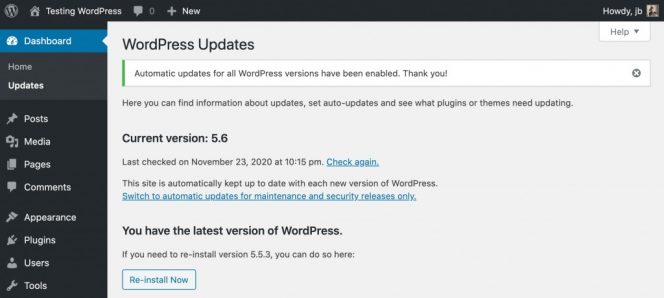 For now, no details have been provided on the impact of these updates of the major automated versions on those of extensions and themes, which often make it possible to correct bugs related to a lack of compatibility between the two. If you choose to automate these WordPress Core updates, it is recommended that you back up your site regularly and choose a host that includes automatic backups in the plans it offers.
WordPress is launching this new feature a little behind its original schedule. Automatic major version updates were indeed one of 9 projects for 2019 announced by WordPress co-founder and Automattic CEO Matt Mullenweg.
Support for PHP 8
Among the main new features of WordPress 5.6, the CMS supports PHP 8, which was launched on November 26th. This new major version of the programming language significantly improves performance. Its integration into WordPress 5.6 in such a short time is a big challenge for the community. While WordPress 5.6 is advertised as PHP 8 compatible, that does not mean that the entire CMS ecosystem will be able to support the PHP 8 update.
The state of PHP 8 support in the larger ecosystem (plugins, themes, etc.) is impossible to know. For this reason, WordPress 5.6 should be considered "beta compatible" with PHP 8, warns Jonathan Desrosiers, WordPress contributor, in a blog post.
The process will therefore not be completed upon delivery of WordPress 5.6. WordPress theme and plugin developers will have to update their code to be compatible with PHP 8. It is recommended to test your site first before updating from a WordPress 5.6 to PHP 8.
New version of jQuery, pay attention to the case
The release of WordPress 5.6 is an opportunity for the CMS to continue its jQuery JavaScript library update program, which makes it easier to write scripts in HTML code. Its objective: to bring together all the most recent versions of jQuery in order to keep them up to date and ensure the sustainability of the scripts.
While many sites were impacted by the previous major update last August, WordPress is launching the second phase of its program, which has three phases. This is to migrate jQuery to version 3.5.1 and jQuery Migrate 3.3.2, so that they can support the most recent versions of the JavaScript library.
The purpose of jQuery Migrate version 3.3.2 in WordPress 5.6 is to help update (migrate) jQuery-based JavaScript from jQuery version 1.12.4 to 3.5.1, says WordPress developer Marius LJ
To avoid breaking your site again, it is advisable to:
Test your themes and plugins before the release of WordPress 5.6,
Wait a few days to make sure that all your extensions are compatible with the new version,
Use SCRIPT_DEBUG set to True for plugin and theme creators.
Note that phase 3 of the program must come into force in March 2021, on the occasion of the release of WordPress 5.7. It will result in the permanent deletion of the temporary script. Developers still have a few months to update their code.
Improvements on the Gutenberg editor
The WordPress 5.6 update offers its share of new features to the Gutenberg block editor, among which we find:
better control of the positioning of videos in the cover block,
updating the composition of blocks,
improved keyboard navigation,
better user interface for drag and drop function.
The Gutenberg editor, included in WordPress 5.6, incorporates updates from versions 8.6 to 9.2, as well as performance related improvements and bug fixes released in the most recent versions: Gutenberg 9.3, released on November 4, and Gutenberg 9.4, released on November 18.
Other new features expected for the WordPress 5.6 update
Other features will be available upon release of the new version of the CMS. We can thus note:
a new default theme, Twenty Twenty-One, with a pastel-colored background,
a new authentication system for application passwords with the REST API,
new components made to Site Health, which makes it possible to manage and verify the health of its site.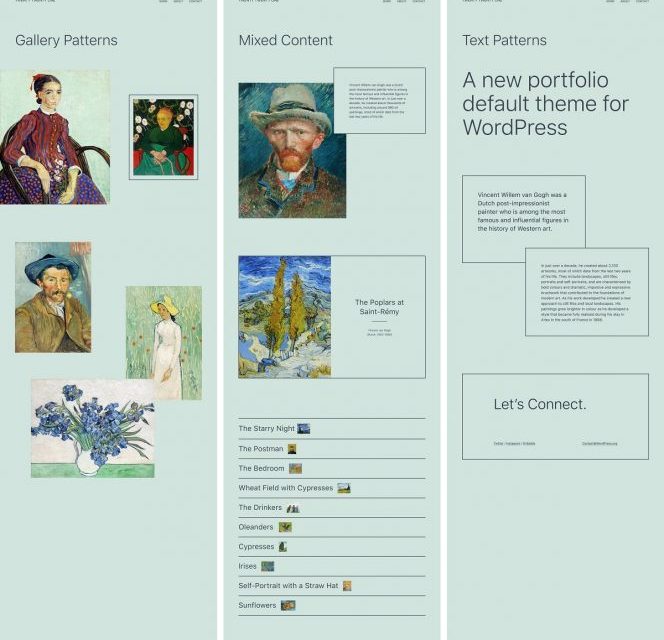 Two new features, which were scheduled to be integrated into WordPress 5.6, are postponed to March 2021 for the release of WordPress 5.7: navigation menus and block widget management in the Gutenberg editor.
WordPress 5.6 is released. Download the new update by clicking here .